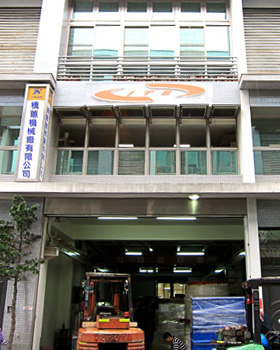 Chiao Huen Machinery Co.,Ltd was founded in Taipei, Taiwan in 1986. The founder, Mr. Chang, holds to the principle of targeting the 6S policies (quality, safety, certainty, service, rapidity, and stability) of ISO international certification to serve customers.
Taiwan brand products includes: ELECTRIC CHAIN HOIST, MOTORIZED TROLLEY, ELECTRIC HOIST TROLLEY, ELECTRIC WIRE ROPE HOIST, CRANE GEAR MOTOR, INSULATED CONDUCTOR RAIL, HOIST CONTROL SWITCH, and CRANE ACCESSORIES, are high-quality products.
After receiving the support and affirmation of customers for many years, our business has expanded by establishing many branches in other countries. Consequently, the managing principle and goal of I.T.S. of "quality first and sustainable management" can be realized, and related automation of engineering services can be safely provided.
橋蕙機械廠有限公司,創於一九八六年。專業生產橋蕙安全電軌、橋蕙電動鏈條吊車、橋蕙鞍座馬達及相關橋蕙天車零配件買賣。 橋蕙機械廠有限公司創立於1986年,並於1992年在南台灣第二首都高雄設立橋蕙機械分公司。之後開設各國的分公司,1997年在泰國設立橋蕙機械分公司,1999年在中國設立三家分公司分別為廣東省長安橋蕙機械、福建省廈門橋蕙機械、江蘇省崑山橋蕙機械,2001年在越南設立橋蕙分公司。 橋蕙公司產品通過ISO9001國際認證、CE認證,是專業的品質保證!
company history
1986

 Taipei headquarters established, the
   capital of Taiwan.

1992

 Kaohsiung branch established,
   the capital of southern Taiwan

1997

 Thailand branch established.

1999

 expansion into China with three branches.

2001

 Vietnam branch established.
foreign branches website
China
Thailand
Vietnam