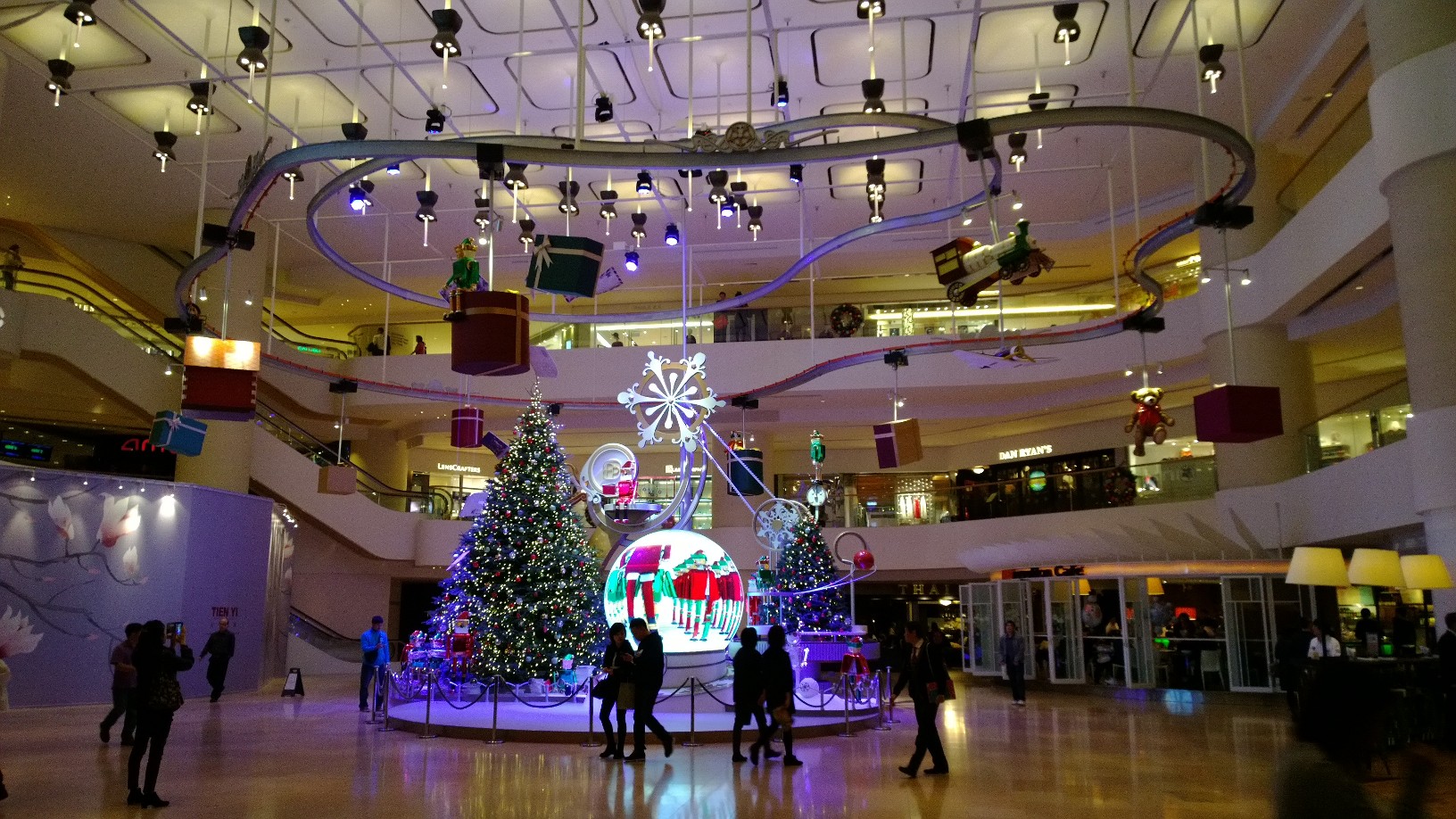 Christmas Decoration
Pacific Place once again sets the benchmark for innovative and beautiful seasonal decorations with a jolly metal Santa Claus and his team of charming robot helpers, working away to make Christmas extra-special.
A visit to Pacific Place to see the sensational decorations has become a seasonal tradition for many families, couples and singletons too. This year they definitely won't be disappointed as the mall's delightful wintery scenes are populated by a magical Robot Santa and his team of robot elves, snowman and reindeer that are getting in gear for Christmas! Each has a job to do helping to sort letters, prepare gifts and deliver them to people around the world. While high above the Garden Court, in a first for Hong Kong, an innovative system whisks numerous giant gifts along a twisting and turning 60-metre track.
I.T.S. Product use:
1) 3P75A Insulated Conductor Rail* 60 MTRS
2) Conductor Rail Accessories: 3P Collectors, Connector...

3) 1 Ton Monorail Motorized Trolley*10 PCS

4) Special shape H Beam* 15 PCS
5) Hanging Material to Connect Track
2013 http://www.pacificplace.com.hk/en/happenings/Christmas%20Decoration